I hate to stereotype an entire group of people...but men love recliners. The uglier the better. Mine is no exception. More than once in the last year he mentioned the idea of buying a recliner for the basement. I laugh it off nervously, play it cool, pretend to entertain the idea, all while a cold chill runs up my spine because I know one of these days he will come home with a recliner.
And it will look like this: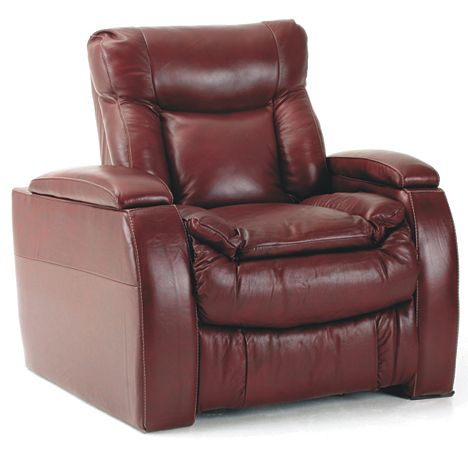 And I will have to try to incorporate that nightmare into my life. Picture the Stevens Family, all gathered in the basement for Family Movie night, and all I can do is stare at the recliner, mouth gaping open, not able to blink or look away. Because that's what would happen. And it would make me grouchy. The family would probably fall apart because of the hideous recliner (and my inability to cope with things like this).
Here's me when he shows me the new chair:


Another popular choice...
This one is pretty...but it looks noisy.
So I'm going to try a proactive approach to head off the possibility of the Hubbs bringing home one of these gems.
I'm picturing a nice leather Chesterfield. It's comfortable, masculine, classic, and it doesn't make my eye twitch.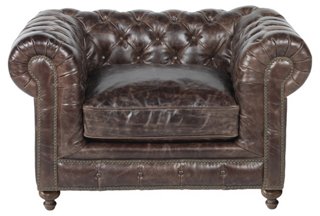 Source
If you pair Sir Chesterfield with an ottoman, I believe he is as good as any recliner. Sure, it doesn't offer a built-in beer fridge, or cup holders, but what you lose in convenience, you gain in pride, charm, and self-worth.

Pottery Barn

While we're on the topic of comfortable chairs, I realize some of you may wonder, "Oh what harm can a recliner do? Let the man have a comfortable chair, for heaven's sake, he is a hard working man, etc..." let me point out that I, too, have a dream chair, and he looks like this:

Another chair/ottoman combo. Can't you just picture Don Draper smoking his last cigarette of the day, thinking about advertising n-stuff?
So I look at the Chesterfield as a compromise that we both can live with.
Look! His & Hers - we could watch the game together! I know, that's hilarious! The best chair in the world won't get this chick to watch a football game. And really, Jason is fine with that.